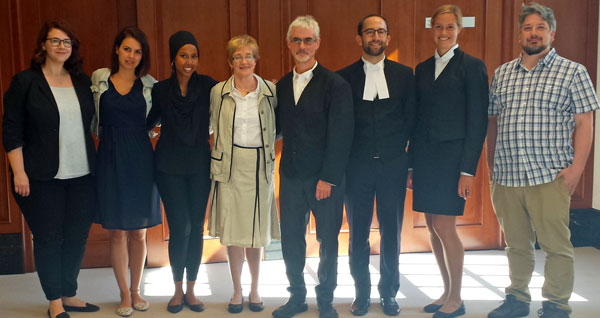 Day 1, July 2, 2015
"This case is about the right to vote – the cornerstone of democracy."
With these words, lawyer Steven Shrybman opened day one of hearings against the Harper Conservatives' "Fair" Elections Act. The Council of Canadians, the Canadian Federation of Students and three individual electors are seeking an injunction to stop regressive new voter ID rules from coming into effect for October's federal election.
Over eight hours in a Toronto courtroom, Shrybman presented powerful evidence that, if allowed to stand, the so-called Fair Elections Act would cause "irreparable harm" in the 2015 election and beyond.
Citing expert testimony, he argued that tens of thousands of eligible voters – mostly students, aboriginals, seniors and the homeless – would have their constitutional right to vote taken from them under the Conservatives' new rules.