December 7, 2018 - 12:00pm

The Victoria Chapter supporting postal workers and the right to strike.

Kamloops Chapter presenting an award to Gisela Ruckert in honour of Fair Vote Kamloops.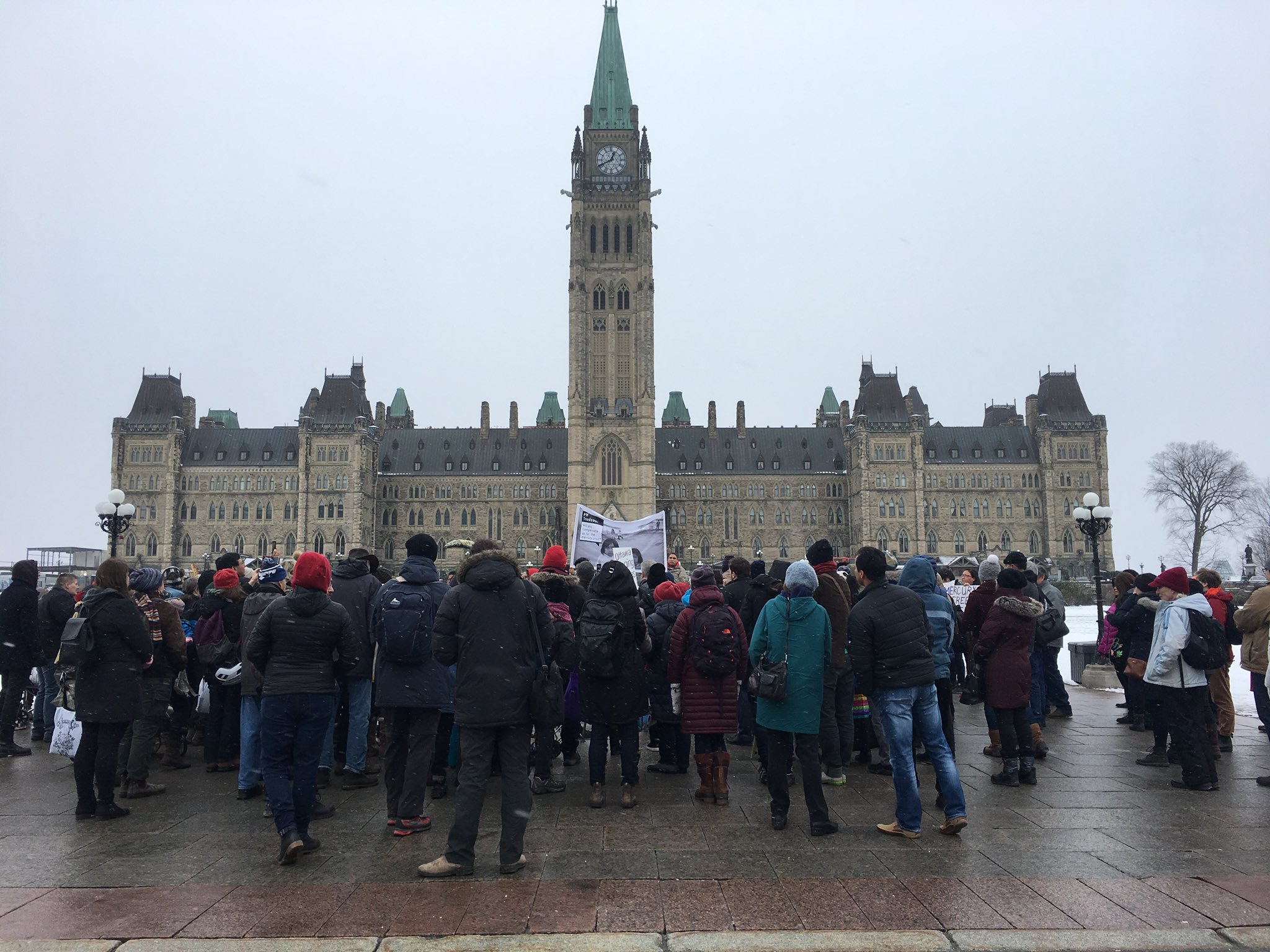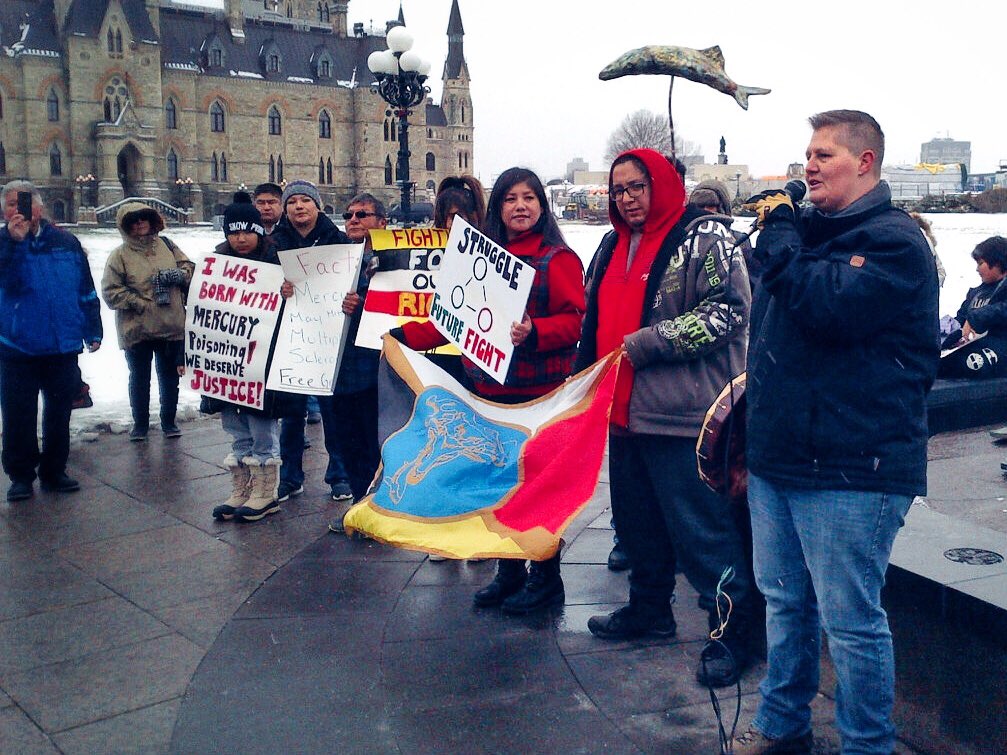 Ottawa Chapter took part in a powerful gathering on Parliament Hill in Ottawa on December 7 demanding mercury justice for #GrassyNarrows.
Take action: Support Grassy Narrows' declaration of sovereignty and ban on industrial logging

Victoria Chapter, Night on The Blue Bridge Bridge Sit-in and Vigil for a Liveable Climate Future.
A large part of the Council of Canadians' strength comes from our chapters working to build the kind of Canada we want. Join a chapter and meet people who share your interests and values and find out more about how you can be involved in your community. See if
there is a chapter near you and if not, contact us to discuss starting one!
Below are a few recent highlights – send your actions and events to your regional organizer – we'd love to add your photos to our Flickr photostream too!
Chapters in the news
Chapters in the streets
See our events calendar for upcoming events! Send us your events to post »
Upcoming events
Updates
The Montreal Chapter is joining a rally on December 7 outside First ministers meeting in Montreal to remind them of the urgent need to take bold climate action
Along with 10 other organizations, the Regina Chapter, Saskatoon Chapter, and the Prairies-NWT Regional Office applied to be intervenors in the Saskatchewan government's lawsuit against the federal government's carbon pricing legislation, arguing that governments at all levels have a constitutional duty to do more to combat climate change.
Moncton chapter joined an anti-fracking demo in Penobsquis, NB on Tuesday following the provincial government's announcement that the fracking ban will be lifted in the Sussex area.
Chapters across the country have been standing with CUPW postal workers. Join People.4.PostalWorkers on Facebook to see photos and see events in your community.
The NWT Chapter sent in a letter of comment on the Government of the Northwest Territories' climate change plan for 2019-2023, calling out their inadequate action towards a rapid just transition to 100% renewable energy, adaptation planning, or inclusion. In summary, they said: "In light of the climate threats facing this jurisdiction, we expected an aggressive and innovative Action Plan but this Plan is neither."
The NWT Chapter also participated in the Stakeholder and Public Review for Parks Canada's Draft Action Plan for Wood Buffalo National Park and are encouraging others to take part before the December 10th deadline as well. You can read their submission here. Wood Buffalo National Park is a UNESCO World Heritage site that is being threatened by cumulative development including the tar sands and Site C.
BLOG: Husky oil spill in NL: Offshore petroleum boards prove themselves ill-equipped again
BLOG: New Brunswick eyes "partial lift" of fracking moratorium
Help amplify
#CouncilChapters

online!

Here are a few recent highlights online – reTweet, share, like & follow!