February 1, 2019 - 12:13pm
Every day, Council of Canadians chapters are active in communities across the country. Council chapters are made up of volunteers who work with local community groups, organized labour and others to promote the Council's campaigns to protect water and public health care, work for fair trade, climate justice and democracy as well as other issues of social and economic concern. Check out some of our chapters' recent actions below and be in touch if you are interested in getting involved in a chapter near you.

Montreal chapter was present at a wonderful event held at Concordia on Tuesday for the interfaith commemoration of the second anniversary of the massacre at the Islamic Centre in Quebec City.
The Hamilton Chapter steering committee members attended a January 29 Solidarity Vigil to commemorate the six victims of the attack on a mosque in Quebec City on January 29 2017: Azzeddine Soufiane, Mamadou Tanou Barry, Khaled Belkacemi, Aboubaker Thabti, Ibrahima Barry and Abdelkrim Hassane.. "We were buoyed up by the spirit of unity and faith in our community to displace hate and ignorance with love and understanding. Speakers challenged us all to confront white supremacy, colonialism, Islamophobia, and hate in all its forms in our daily lives." Chapter supporter Daniel Neibert took the photo. Kudos to the Hamilton Public Library for its Makerspace on the 4th floor where one can get help making these big posters for a few loonies.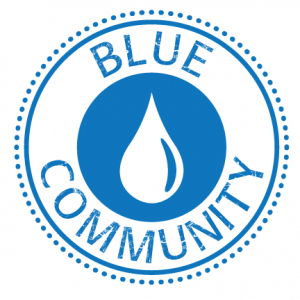 La ville de Danville reçoit la certification « Communauté Bleue » (Guy-Charles Amnotte) Mardi 29 janvier 2019 – Les élus de Danville ont reçu hier soir dans le cadre de leur réunion de travail bihebdomadaire, la certification « Communauté Bleue » de l'organisme Eau Secours, visant à la protection et la gestion responsable de l'eau sur son territoire. Danville devient ainsi la deuxième ville au Québec après Amqui, à se mériter un tel honneur...
The City of Danville receives the "Blue community" certification (Guy-Charles Amnotte) Tuesday, January 29, 2019-Danville's representatives received last night as part of their biweekly work meeting, the "Blue community" certification of the water relief agency, aimed at protection and Water Management in its territory. Danville became the second city in Quebec after amqui, to deserve such honor...
Chapters in the news
Chapter events
Send us your chapter actions and events at chapters@canadians.org – we'd love to see your photos too!
Blogs
Help amplify 
#CouncilChapters

 online!

Here are a few recent highlights online – reTweet, share, like & follow!