April 18, 2019 - 7:30pm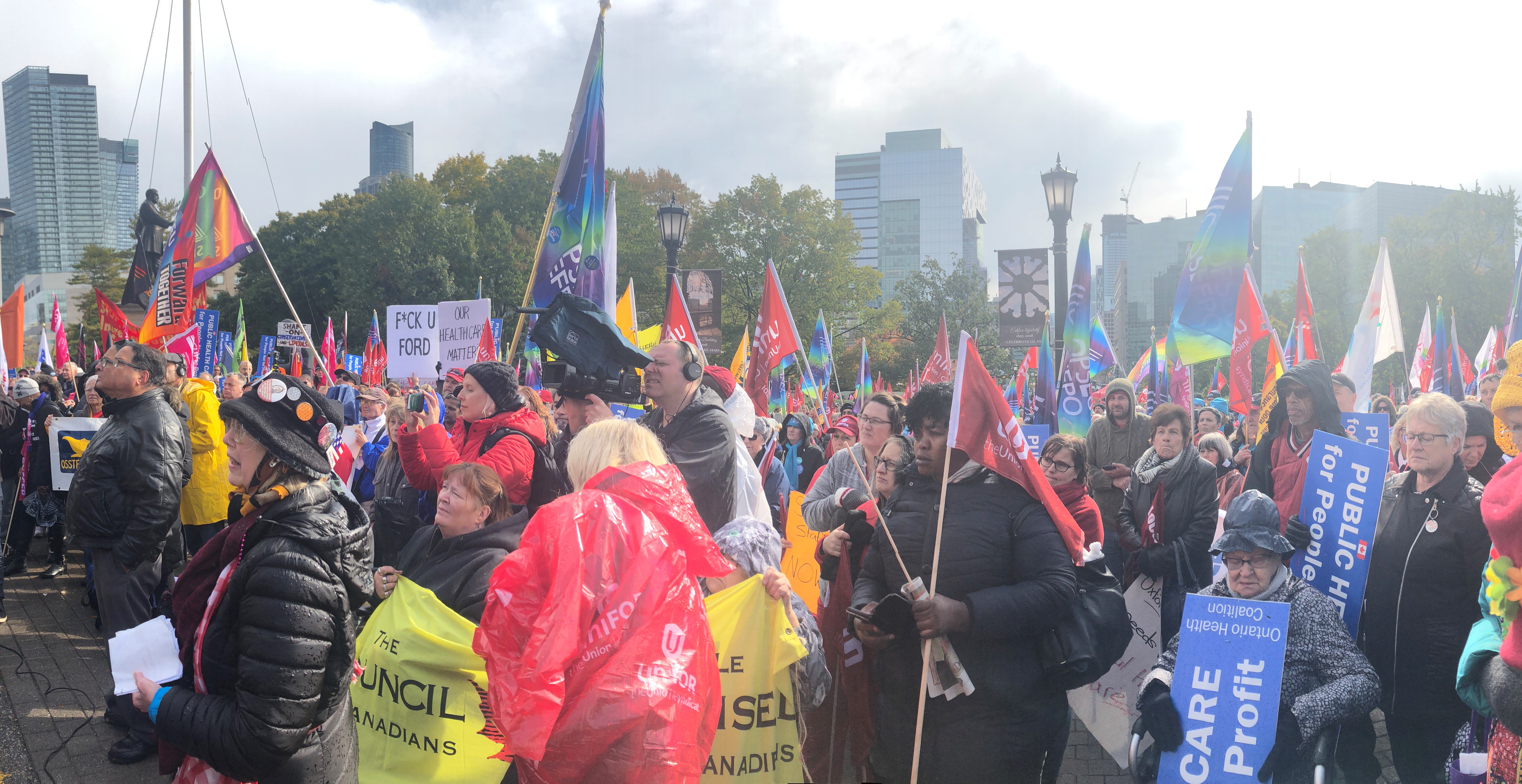 In response to last Thursday's Ontario Budget, Roy Brady, representative of the Peterborough-Kawarthas Chapter and chairman of the Peterborough Health Coalition, wrote in an email to The Peterborough Examiner that he has no faith the planned spending increase for hospitals will suffice.
"Hospital hallway medicine will supposedly end, but hospital increases remain below the rate of inflation and population growth," he wrote. "Peterborough Regional Health Centre accordingly will have a difficult time providing its core services."
Many #CouncilChapters are organizing community buses to Queen's Park on April 30 to participate in a giant rally to stop Ford from privatizing health care.
Guelph Chapter rally against the Ford cuts:
Congratulations to Kamloops for their annual Walk for Peace, Social Justice & Environment!
Chapter activists have also been calling for urgent and immediate action on climate change and to standing up for democracy. Below are just a few examples of their recent actions.
If you are interested in joining a Council of Canadians chapter near you, please check out our Chapter Contacts, call us toll-free at 1-800-387-7177, or email chapters@canadians.org. We can also help you start a chapter if there isn't one in your community.
Recommended
A Message From the Future With Alexandria Ocasio-Cortez: What if we actually pulled off a Green New Deal? What would the future look like?
Chapter events
Email chapter actions and events to chapters@canadians.org – we'd love to see your photos too!
Help amplify 
#CouncilChapters

 online!

Here are a few recent highlights online – reTweet, share, like & follow!