Folks in PEI may have seen the following email sent by the PEI Chapter this morning: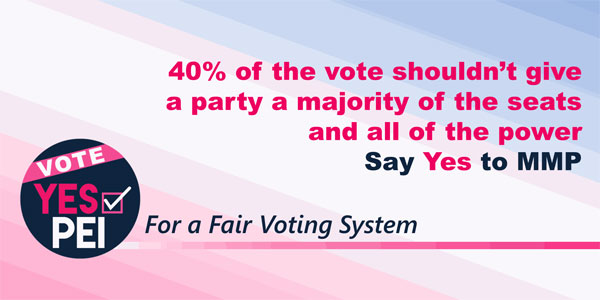 Prince Edward Island's provincial election and referendum on proportional representation is happening Tuesday, April 23. Advanced polling started this past Saturday.
This doesn't leave much time to get informed on all of the issues you care about and to learn how mixed-member proportional representation (MMP) might benefit you as an individual and our province as a whole, so our Council of Canadians PEI chapter thought we'd pull together something to help you!