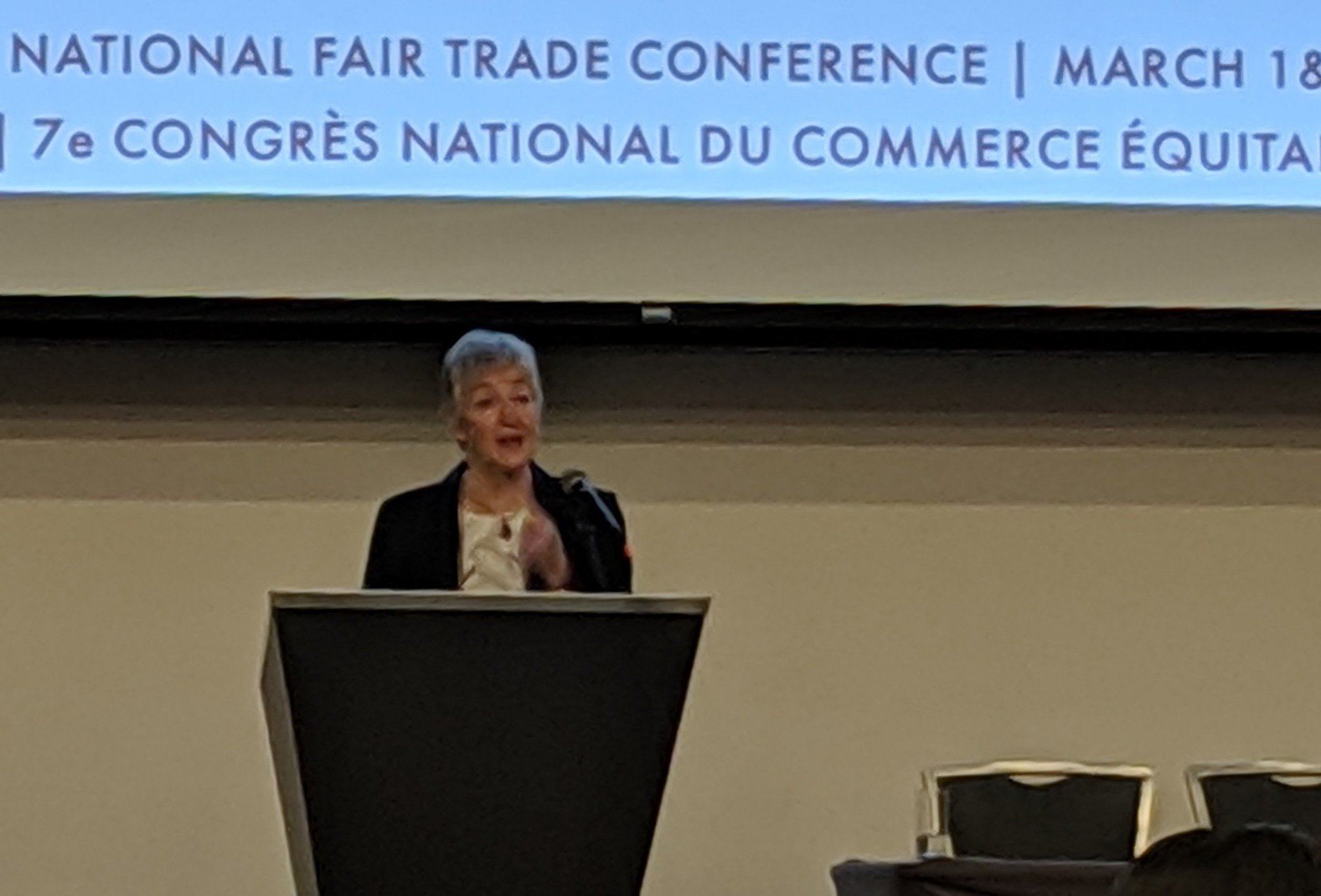 The following speaking notes were from my keynote presentation at the Canadian Fair Trade Network Conference held on March 2, 2019 in Ottawa, Ontario.
Congratulations to the Canadian Fair Trade Network on your 7th anniversary. I know you work more at the grassroots level, but since Justin Trudeau has never seen an international trade agreement he doesn't love, I want to address big trade deals, how they have changed and what we should be demanding. I want to talk about how we can take the values of our movement and bring them into national and international policy.
The purpose of "free" trade
The purpose of trade agreements has fundamentally changed since the post-war Bretton Woods international institutions were established to rebuild a shattered world economy and promote international economic cooperation.
Trade used to be about taking down tariff barriers to the trade in goods and could often be a win-win for all.