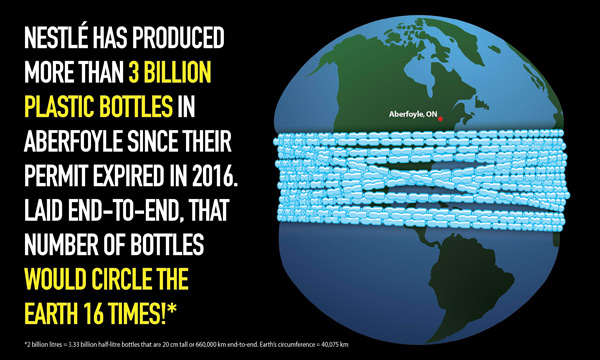 This has to stop.
Nestlé's permit to pump groundwater out of Aberfoyle, Ontario for its bottled water empire expired two years ago.
Since then, Nestlé has continued aggressively pumping. And earlier today, it surpassed taking its 2 billionth litre of water on that expired permit.
This is an astronomical amount of pure, clean and increasingly valuable water taken directly from the underground aquifer that will never be replenished.
Nestlé is exploiting Ontario's lax regulations that allow commercial water bottlers to continue pumping out and bottling groundwater after their permits expire if they apply for a renewal before the expiration date.
Nestlé is currently seeking a new 10-year permit to continue its bottled water takings.