Friday, July 29, 2016 - 10:00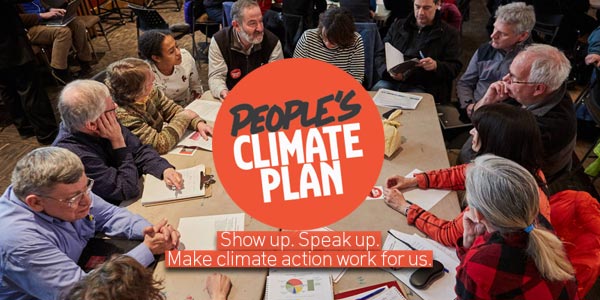 The Council of Canadians encourages you to attend the climate change town hall on Friday, July 29 in Tatamagouche.
Town halls like this one are being held all across the country to inform the federal government's national climate strategy, which the government has promised to release by the end of 2016.
The Council of Canadians is part of the People's Climate Plan, a coalition of groups working to make climate action work for all of us. We are facing a climate crisis and we all have the responsibility to act. We need a national strategy that aligns with the science of climate change, builds a 100% renewable energy economy and is justice-based. Read more about the principles of the People's Climate Plan.
We hope that you will bring your own local vision for the People's Climate Plan to these consultations. Many people across Canada have said "no" to any new pipelines and have shared the ideas outlined in the Leap Manifesto.
We hope you will take part in a climate consultation to ensure that your voice is heard.
Event details:
Climate Consultation for Cumberland-Colchester
When: Friday, July 29 at 10:00 a.m.
Where: Patterson Room, Tatamagouche Library, 170 Main Street, Tatamagouche (Map)
Facebook event
RSVPs are requested for some town halls, however you are encouraged to attend even if you didn't send a reply. Everyone should have the opportunity to voice their opinion on this important issue.
For more information about the government consultations and the People's Climate Plan, please listen to and share this video.
Thank you for helping to create a national climate strategy that works for everyone!