Wednesday, September 20, 2017 - 19:00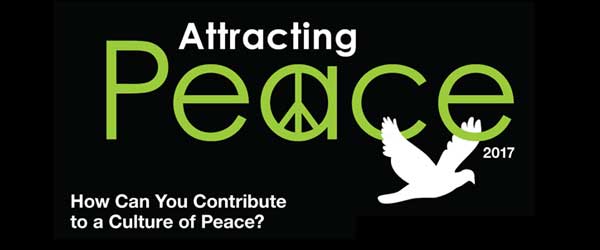 The London Chapter of the Council of Canadians invites you to join us for a presentation titled How Can You Contribute to a Culture of Peace? and Q&A session with author and Western University associate professor Dr. Erika Simpson.
Come and learn what national and international peace groups are doing, and find out what practical steps you can take to support these efforts personally and in your community. We all have the ability to do something to make our world a safer place. The evening will conclude with a meditation for peace.
Event Details
When: Wednesday, September 20 from 7:00 to 8:30 p.m.
Where: Stevenson & Hunt Room A, London Public Library, Central, 251 Dundas St. (Map)
Admission is free, no registration required. You can get two hours free validated parking at Citi Plaza during library hours.
All welcome! Please forward this event to your London area contacts and join the Facebook Event.
Dr. Erika Simpson is an associate professor of international relations at Western University, author of the book Nato and the Bomb, and Vice-President of the Canadian Peace Research Association. She is a syndicated columnist for Post Media and a frequent commentator on CTV National and CTV Local News.
To find out more about the London Council of Canadians chapter, please join the London Chapter  and follow on .
Note to Council of Canadians London Chapter members: This event takes place during the first monthly chapter meeting.
To find out more about the London Chapter of the Council of Canadians, please join our Facebook Page and follow us on Twitter.
Email: info@londoncouncilofcanadians.ca
Website: http://londoncouncilofcanadians.ca.