Thursday, November 8, 2018 -

19:00

to

21:00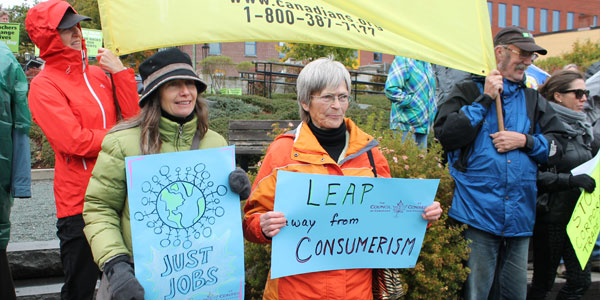 Please join us for the 2018 Annual General Meeting of the St. John's Chapter of the Council of Canadians. We invite you to hear what campaigns we have been active in locally and share what you have been doing.
Join us for a discussion led by climatologist Dr. John Jacobs about our province's energy strategy and the 1.5ºC climate threshold.
Event details
When: Thursday, November 8 from 7:00 to 9:00 p.m. 
Where: Sobeys, 8 Merrymeeting Road, Community Meeting Room (Map)
This will be a great opportunity to meet with other Council of Canadians supporters who share your passion and vision for a better Canada.
If you can't join us but would like information, please email us at stjohnscoc@gmail.com.
We hope to see you there!
Yvonne Earle
Council of Canadians St. John's Chapter