Tuesday, February 13, 2018 - 19:00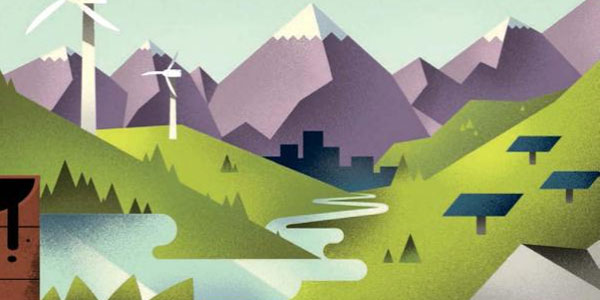 The Council of Canadians invites you to an event with Dr. Gordon Laxer, who will be speaking about his new report "Escaping Mandatory Oil Exports." This report outlines how and why Canada needs to dump NAFTA's energy proportionality rule, like Mexico did in 1994. If left in place during current NAFTA negotiations, the rule will hinder or prevent Canada from quickly phasing out the production of the dirtiest oil and gas and make it impossible for Canada to meet its climate commitments.
Event details
A Presentation by Gordon Laxer – NAFTA and Climate Change:
Dump the proportionality rule to phase out the tar sands
When: Tuesday, February 13 at 7:00 p.m.
Where: Mt. Pleasant Neighborhood House, West Hall, 800 E Broadway, Vancouver, Unceded Coast Salish Territories (Map)
Seating is limited
Oil and natural gas are produced in Canada mainly for export to the U.S. Oil and gas production are Canada's largest and fastest growing source of greenhouse gases, cause of coastal destruction and the trampling of Indigenous' rights. Canadians must remove this obstacle to our transition to a socially just, low-carbon future.
When Donald Trump approved the Keystone XL pipeline to bring tar sands oil to U.S. Gulf Coast refineries he showed he considers Canadian oil to be American. In this rare case, perhaps inadvertently, Trump's assumption is based on fact. NAFTA's energy proportionality rule gives the U.S. virtually unlimited first access to most of Canada's oil and natural gas even if it means some Canadians run short and are left freezing in the dark.
Gordon Laxer, PhD, is the founding Director and former head of Parkland Institute. He is a political economist and professor emeritus at the University of Alberta, and is the author or editor of six books, including Open for Business: The Roots of Foreign Ownership in Canada and After the Sands: Energy and Ecological Security for Canadians.
This event is being organized and supported by the Council of Canadians, the Canadian Centre for Policy Alternatives and West Coast Environmental Law.
For more information, please contact hgrewal@canadians.org