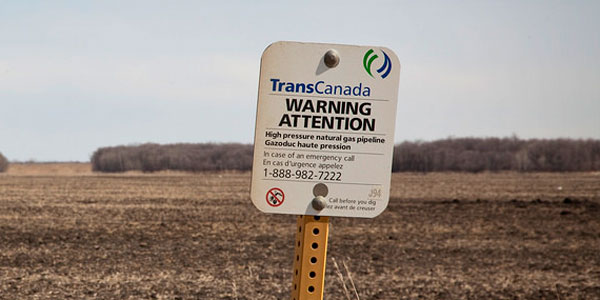 K'JIPUKTUK (Halifax) – The Council of Canadians and allies are calling for Nova Scotians' perspectives to be included in the National Energy Board (NEB) Modernization Panel hearings, which are beginning today in Saint John, New Brunswick.
The organizations are calling for the panel to hold hearings in Nova Scotia to capture local perspectives and concerns, which are currently excluded.
"Very few people can take the time to drive for four or seven hours each way to Saint John to participate in this process, and accessing the NEB travel funds is a laborious process," says Stephen Thomas, Energy Campaign Coordinator with the Ecology Action Centre (EAC). "There are many projects under the NEB's mandate that are here in Nova Scotia, or that directly affect Nova Scotian livelihoods. The panel should come to us and hear from Nova Scotians directly."
The organizations are also demanding that the Bay of Fundy be included in the scope of TransCanada's Energy East proposal to the NEB along with hearings in Nova Scotia about the pipeline.
"Projects like Energy East don't stop at the end of the line. The product gets moved by ship. If a spill happened in Saint John or on one of the 280 tanker trips a year, you wouldn't be able to contain it. This would impact the fishery for generations," says Hubert Saulnier, Vice President of the Maritime Fishermen's Union. Saulnier has been fishing for 47 years off the coast of southwestern Nova Scotia. "The National Energy Board should be coming to Nova Scotia because we would be just as affected, if not more so, since we have about four times more fishing vessels in the Bay than New Brunswick does."
"We heard many concerns from our supporters along the Bay of Fundy coast in southwestern Nova Scotia and beyond regarding the impacts of a major energy project and increased tanker traffic," says Angela Giles, Atlantic Regional Organizer with the Council of Canadians. "We're calling on the federal government to ensure the NEB Modernization Panel includes valuable perspectives from Nova Scotians, and for the NEB itself to ensure a realistic scope to any project before them."
Members of the Council of Canadians and the EAC are in Saint John for the NEB hearings today and will be sharing these and other concerns, while continuing to criticize the process as many of the panelists have conflicts of interest. The Modernization Panel was created by the federal government as a response to repeated criticism of the NEB. 
-30-
MEDIA CONTACTS:
Hubert Saulnier | Captain and long-time fisherman, Vice President of Maritime Fishermen's Union | (cell) 902.769.7303
Angela Giles | Atlantic Regional Organizer, The Council of Canadians | (cell) 902.478.5727 | agiles@canadians.org
Stephen Thomas | Energy Campaign Coordinator, Ecology Action Centre | (cell) 902.441.7136 | stephen@ecologyaction.ca
Angela et Hubert peuvent également répondre en français.