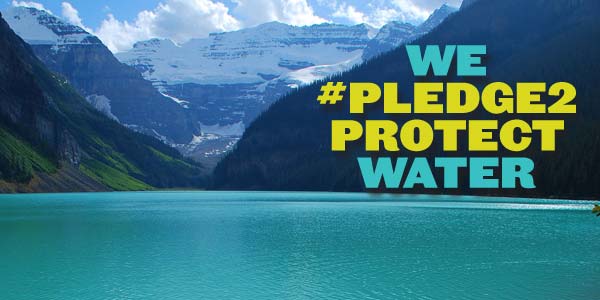 Imagine if the water from your taps ran brown.
Imagine if bathing your children left them suffering from painful skin rashes.
Imagine if you had to boil your water before every glass you drink and every dish you wash.
You may have an image in your mind of a distant impoverished country. It may surprise you to know there is a water crisis happening right here at home. And it's the daily reality for too many families.
Last year there were an astonishing 1,838 drinking water advisories in effect across Canada, and especially in Indigenous communities, where the water is often unsafe to drink.
The lack of clean water has a terrible effect on people's lives. Nowhere is this more evident than on Shoal Lake First Nation No. 40 just outside of Winnipeg, where families have been suffering under a strict boil water advisory for 17 years!
Making matters worse, the damage is not yet undone from the former Harper government's gutting of laws that protected lakes and rivers – the essential source of drinking water for millions of us – from industry, tar sands extraction, fracking and mining.
This is shameful and must end.
Please add your voice now by calling on Prime Minister Trudeau and your Member of Parliament to work together across political lines to end this drinking water crisis and develop a plan to protect water now and for generations to come.

Learn more on water issues here and take action on a water issue in your community.
Read more about the changes in the new Navigable Waters Act.
#Pledge2Protect